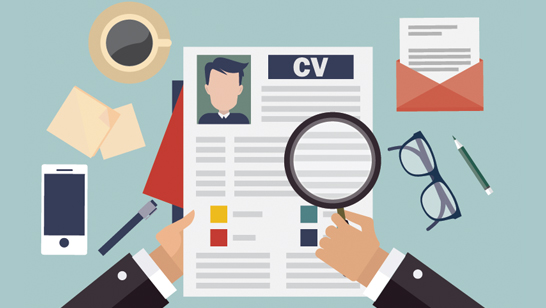 Recruitment at Wavetec is about the people and not the process
At Wavetec, recruitment is not just a process it's about people. Our employees are more than just their formal qualifications. We are on the lookout for people with the energy integrity & willingness to make a long-term commitment and exceed expectations by pushing the business frontiers.
We make sure that all the methods used in our recruitment are rigorous, fair and transparent. We look for candidates who are open and able to evolve – both in terms of taking responsibility and progressing quickly within the organization and also geographically.
Recruitment - The General Process
Online Application

You can apply for a job specified to your area of interest by searching at (link to the career opportunities page) and by clicking on "Apply". If you do not find a job opening specified to your region or area of interest, you can simply click on (whatever process we will use to enable people to make profiles online). This will lead you to a page where you will share with us your skills, training and professional experience by making a profile online. All your information will be immediately saved and an email confirmation will be sent out. Once you create a profile on our careers portal, you will receive updates regarding any opportunities matching your experience that you can apply to.

Initial Screening

As soon as you apply online through our career portal, your CV is redirected to our recruitment staff who will then assess your experience against a particular job role. The best thing to do to qualify here is to give us as much information as you can about yourself to help.

Testing

If you are applying for a technical role, you will also be asked to give an online assessment form to test your capabilities.

Our Response

A phone call or an email contact will be initiated if the candidates profile is shortlisted for the role in order to get some more information from the candidates. An interview will be arranged accordingly

Interview

The first interview will be conducted by the human resource department where you will be further evaluated regarding your skills, personality and capabilities

The second interview will be held with the prospective manager/supervisor. For technical roles, an interview will be conducted by the technical manager/supervisor The third interview will be conducted by the CEO

Selection

A final decision is taken with the consent of the respective Wavetec managers and HR professionals

Formal Proposal

There are certain steps followed when making the final job offer:

1) Background and reference check
2) Compliance check
3) Verification of educational and professional documents
4) Agreement between the hiring manager and candidate on terms of employment