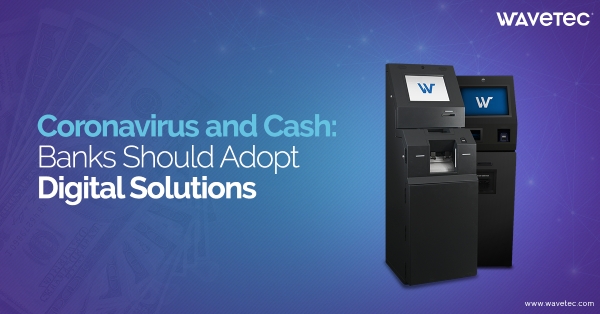 In a world where we are suddenly in the throws of all being more than a little aware of the germs  surrounding us, handling cash, both banknotes and coins can be a dilemma. Digital-payment solutions are, especially in the current climate,  becoming the most preferred mode of conducting business to minimize the risk of handling cash.
The World Health Organization echoes this sentiment, reportedly encouraging people to use as many digital solutions as possible in the wake of the coronavirus crisis.
Medical experts warn consumers to be cautious, particularly with what they do with their hands after handling cash, specially tellers and bank staff. COVID-19 mainly spreads through droplets released into the air when someone who is infected coughs or sneezes. It can however also be contracted through the surface contact, says Dr. Ellen Foxman, an assistant professor in Yale's Department of Laboratory Medicine.
Wavetec's Next Gen Service Solutions
Our self service solutions allow you to deliver meaningful experiences by digitization of your bank branch services and meet the demands of a new generation of customers.
Banking is changing and changing fast. While Fintechs and Neobanks are popping up around the world with the aim of improving the customer experience and cutting costs, online channels are increasingly being used for everyday banking.
As part of our broad portfolio, we supply banks with self-service solutions that transform the customer experience.
C-QUICK
C-Quick is a bulk Cash Deposit Machine (CDM) that enables deposits and payment transactions. Transactions are immediately credited, and customers will be issued an advice slip confirming the transaction.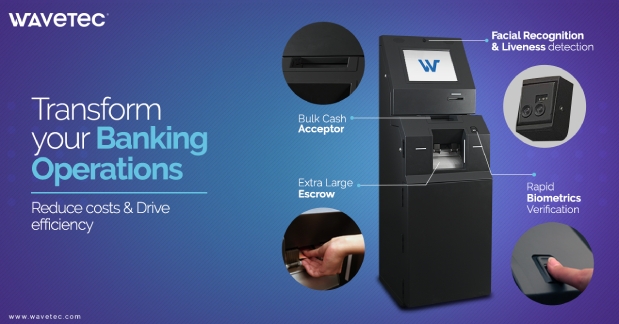 Breeze
Your cash and cheque dealings set to become a Breeze! It is a dual slot acceptor machine that makes bulk cheques and cash deposit as simple as 1-2-3. Designed with a small footprint, our dual-function machine enables you to optimize the valuable use of space.
The ongoing digital transformation holds the promise of improving productivity performance by enabling innovation and reducing the costs of a range of business processes.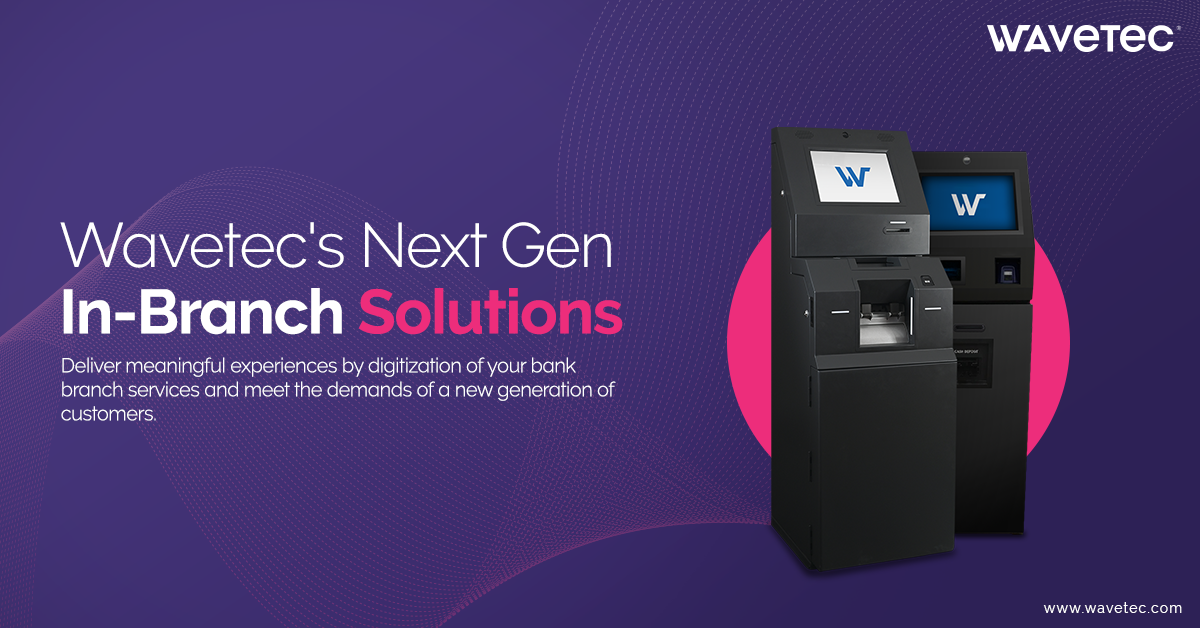 Get in touch with us Today! Have a question? Give us a call or drop us an email
Reach out to us at www.wavetec.com and one of our consultants will get back to you to discuss the many ways in which we could help you adopt digital solutions.
{{cta('2e1f1e37-6804-4bc2-bdc7-1eb0136b296f')}}
BOOK A FREE DEMO