Highlights of U.S. Brand Stories
Workforce Santa Cruz County Deploys Wavetec's WhatsApp & Virtual Queuing Solutions
Delta Airlines deploys Wavetec Self Service Queue Management softwares to manage passenger traffic effectively
Wavetec facilitates Emirates in Managing their customer flow at 71 different stations around the globe
Wavetec transforms customer journey at 44 DMV stations in Tennessee with advanced virtual ticketing options for citizens
Technology Companies
We Work With Globally
The world's best brands have trusted Wavetec's digital transformation services

With Wavetec,
Your Data is Secure

Our Customers Witnessed
Wavetec solutions have helped businesses succeed in more than 70 countries, with over 20,000 installations in different sectors. Wavetec has an exciting ecosystem of turnkey solutions designed specifically to maximise your customer's experience, ensuring quality and sustainability through decades of experience and an understanding of the dynamic needs of various regions & industries.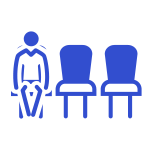 35%
Reduction in customer waiting times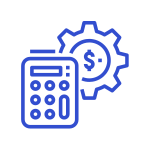 30%
Reduction in operational cost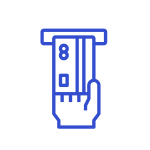 15%
Increase in self service transactions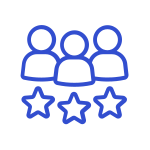 23%
Increase in customer satisfaction
INTEGRATION
Fully Integrated with Popular Third Party Solutions

Industries
Transformed
Wavetec solutions have provided digital transformation services to businesses practicing in multiple industries. Be it healthcare, banking, retail or financial markets. Globally, more than 2 million people from different industries pass through our customer
experience solutions daily.