Saudi Fransi for Lease Finance (SFL) is a fast-growing, leading financial institution that places the customer at the center of its attention.
The Saudi Fransi Lease Finance Company is a subsidiary of Banque Saudi Fransi and was established in 2012 to meet customer needs in the automotive sector.
In 2020, their CEO, Mr. Mashhour Al-Masoudi decided to digitize all services to provide the customer with the most effective and efficient service.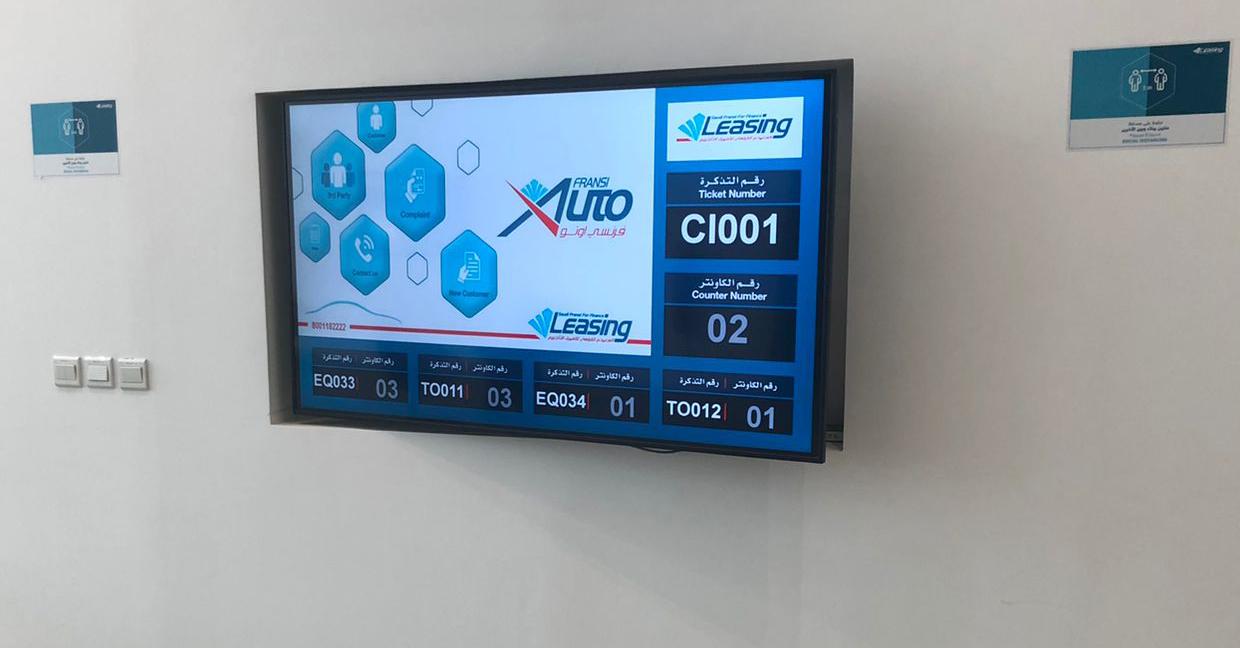 Challenges
SFL was facing several challenges when it came to managing customer flow within their physical locations across three cities.
Their primary challenge was managing queueing customers in waiting areas and inefficiencies caused by their previous system lead to unreasonably long waiting times for customers.
SFL was frustrated with their previous queuing solution and so were their customers.
The Solution
Upon recommendation from others in the industry and hearing glowing testimonials from our customers in the KSA region, SFL opted for a complete queuing solution from Wavetec.
The following Wavetec products were deployed as part of the solution:
M13 Kiosk with dual printer
10" LCD
Donatello player with 42" display
Web TSU
Central reporting software
Sound system
These solutions were deployed across the Jeddah, Riyadh, and Dammam outlets of SFL.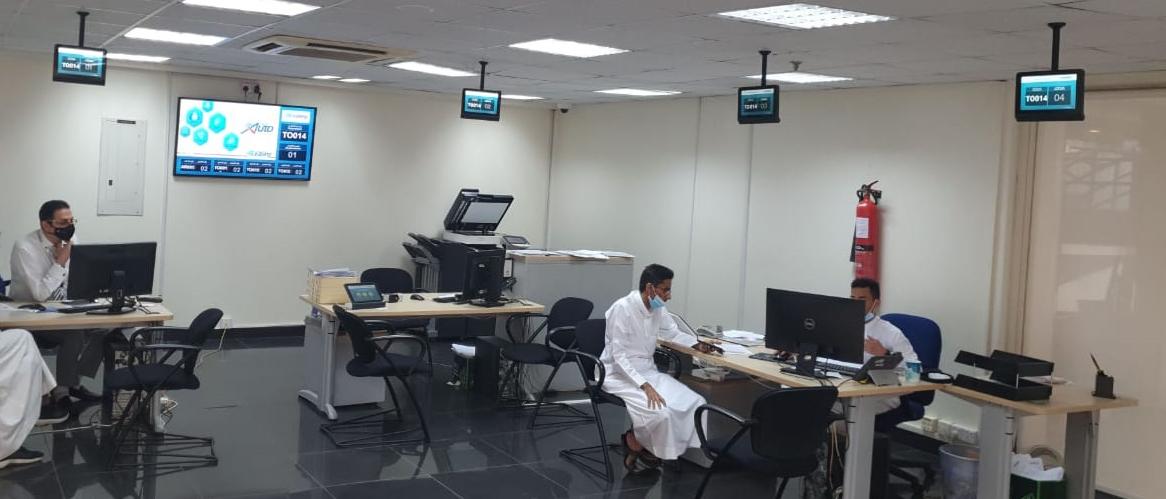 Customer Journey
After installing Wavetec's complete queueing package the customer journey is now optimized to minimize customer wait times and organize customer flow through the branch.

The Outcome
As a result of the deployment of Wavetec solutions, SFL is better able to serve customers while minimizing customer wait and customer service times maximizing customer experience and satisfaction.
SFL is now also able to use the central reporting tool to manage deployments and gather insightful customer data to make better data driven decisions and adjust KPIs all from one central location.