About
Iraqi Middle East Investment Bank (IMEIB) is an Iraqi private bank, based in Baghdad. They provide a range of services including short, medium and long term loans, credits for projects, issuance of domestic and international bank guarantees, transfers, debit and savings accounts, foreign exchange, stocks and bonds, and corporate banking services, etc. They operate more than 20 branches in Iraq.
Concern
IMEIB required a holistic international solution that had multilingual capabilities, high quality software features and an advanced reporting system.
They were new to queue management solutions, and were looking to improve branch and employee KPIs, as well as measure these accurately and in real-time so as to take data-driven action.
Solutions deployed
They deployed Wavetec's Queue Management system in 18 branches. And a typical customer journey on-premises flowed as such:
Arrival
When customers arrive at the branch, they select their required service on the interactive kiosk and are issued a ticket.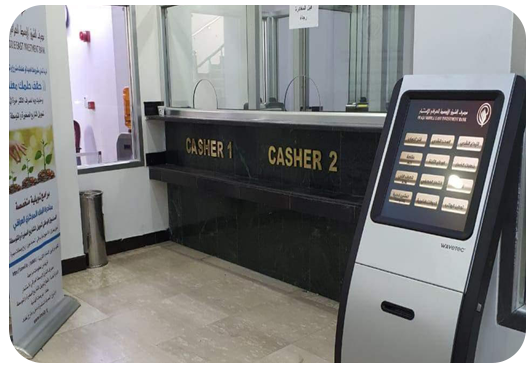 Waiting
They then wait in the designated waiting areas, and are engaged, guided and informed by digital signage solutions. These displays will keep them updated about how much longer they need to wait, and when their turn is estimated to arrive.
Being served
When their turn arrives, customers will be called by a service representative to approach the counter to be served.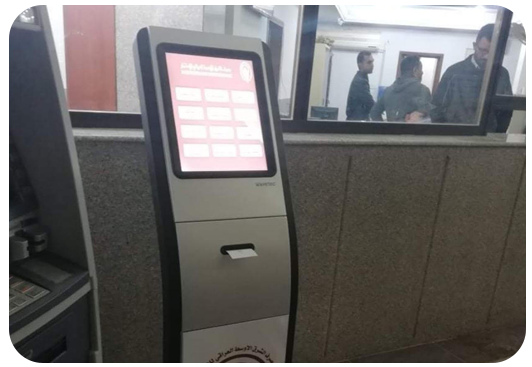 Since this was their first queue management system, Wavetec used phase one of the deployment to design a smooth and frictionless customer journey flow, and to provide relevant data to management such that they would be facilitated in taking strategic action.
Results
Managed and safe queues
Shorter wait times
Increased customer satisfaction
Real-time dashboards and reporting
Service area resource optimisation and efficiency
Future predictions and projections
Reduced operational costs