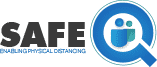 About
Samsung is a global information technology leader that manages more than 200 subsidiaries around the world. The company's offerings include key mobile telecommunications products like smartphones and tablets, home appliances such as TVs, monitors, refrigerators, and washing machines.
Samsung pledges to create and deliver quality products and services to foster convenient and smarter user lifestyles. They are dedicated to enabling richer and more holistic digital experiences.
Concern
In light of the goal to enhance customer experiences, Samsung Spain sought to streamline customer journeys at its retail spaces. Globally, Samsung works with numerous retail and department store partners to showcase their products and solutions.
With an impressive customer footfall at its service centers across Europe, Samsung had deployed a traditional queuing system. This system left their customer service wanting, and they needed to install a system that accommodated walk-in clients and appointment holders. And by principle of its position as a leading technology provider, Samsung required a state-of-the-art digitized queue management solution that delivered quality and effective monitoring services.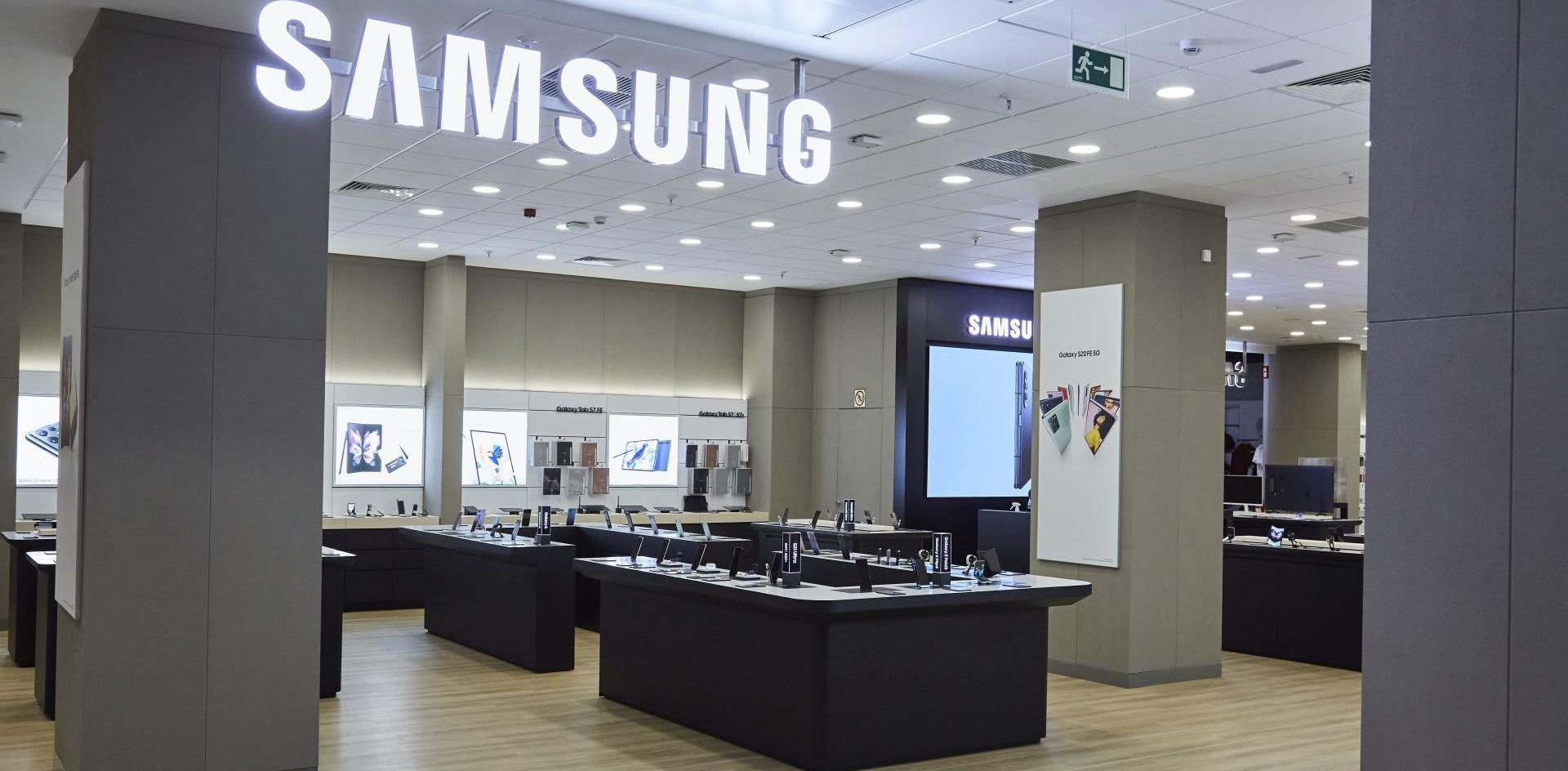 Development
To achieve the above goals, Samsung reached out to Wavetec for visitor experience management expertise. Wavetec suggested the deployment of:
Self service kiosks for ticketing and appointment validation
Digital signage screens, Donatello
Online appointment scheduling software
Fully integrated and centralized cloud enterprise solution
SMS notification scheduling system
This deployment hopes to shorten queues and improve customer journey experiences for those seeking help with repairs, those wanting to purchase new products and those with queries.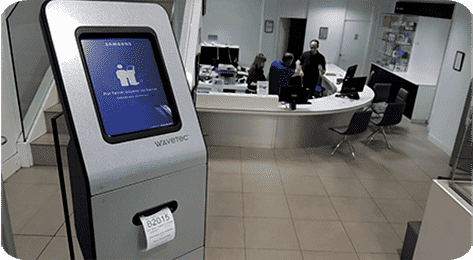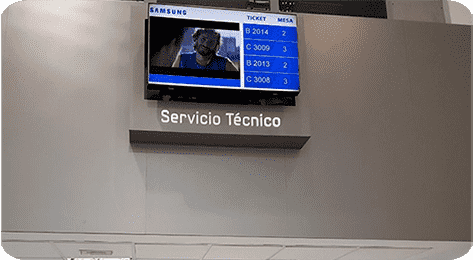 Benefits of deployment
Shorter wait times, and lower customer churn rates
Seamless customer journeys, informed and guided by digital signage
Greater customer satisfaction and higher Net Promoter Scores (NPS)
Lower operational costs and optimized staff allocations
Pre-arrival planning improved with appointment scheduling
Self service opportunities for contactless, socially distanced journeys
A typical customer journey flow
A customer decides they want to visit the Samsung store close to their residence, and open a webpage, mobile application, or text chat, to access the scheduling platform. They select the location, time and service they prefer and once the booking is confirmed they begin receiving regular notifications with reminders.
On the day of the booking, the customer arrives on-premises and checks-in via the booking platform and is issued an electronic ticket securing their place in the queue. A walk-in customer uses the self-service kiosk to obtain an e-ticket and queues remotely, receiving reminders of queue status via text message, email or WhatsApp chat.
Once their turn is called, the customer approaches the counter to be served. They are guided by digital signage.
Post-departure, the customer's details, the mapping of their journey, service times, etc., are all analyzed and reports are generated to further inform improvements to service standards. This enterprise solution provides standardized reports about waiting times, service times, and customers visiting the store at peak hours so that management can keep track of the customer flow patterns on-premises. The server is hosted on the cloud that allows the management to access the dashboard and reports from any remote location.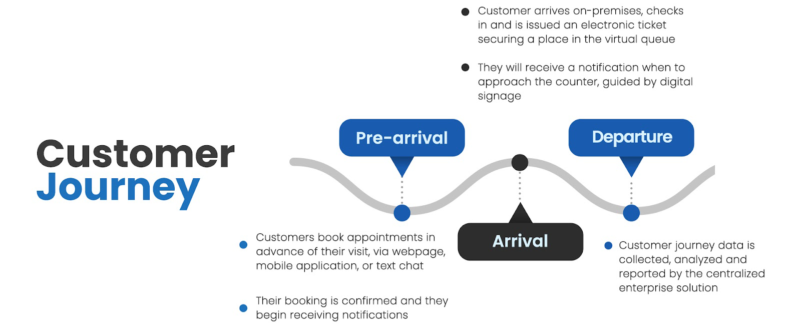 "Wavetec's robust solution has transformed customer journeys at the stores, enabling Samsung's management to efficiently route and balance online appointments with walk-in traffic. We are proud to have deployed our solution at Samsung's stores to aid them in managing their customers better, but also managing their resources and operational efficiency better."
Leandro Blank, GM Wavetec Europe

"Wavetec queuing and online booking solutions allow us to provide a convenient and safe service to our customers and service centres, converting difficulties due to Covid-19 in opportunities and satisfied customers"
Daniel Román Cortés
IM F2F Service Manager & New Biz Support