---
Wertpapierspiel
Wertpapierspiel ist eine virtuelle Börsensimulation, die mit einem Live-Börsenfeed verknüpft ist, wo ein Benutzer reale Aktien mit virtuellem Geld umsetzen kann, in der gleichen Weise, wie man reale Aktien mit echtem Geld mit einem Online-Maklerkonto umsetzen kann.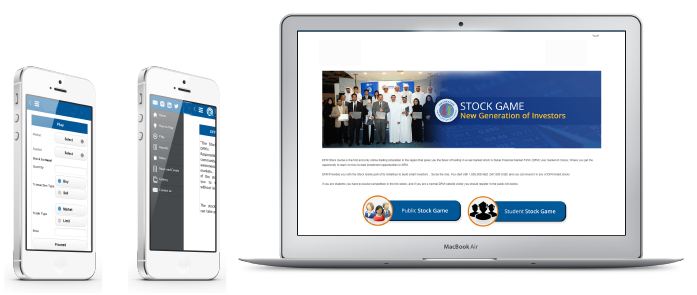 ---
Aktieneinstieg-Strategien
---

---
Stop-Loss-Strategien
---

---
Starke und direkte Verbindungen mit der realen Weltwirtschaft
---

---
Verständnis darüber, wie die Aktienmärkte funktionieren
---

---
Provision, Gewinnermittlung und Stop-Loss-Strategien
---

---
Realistische Simulationen
---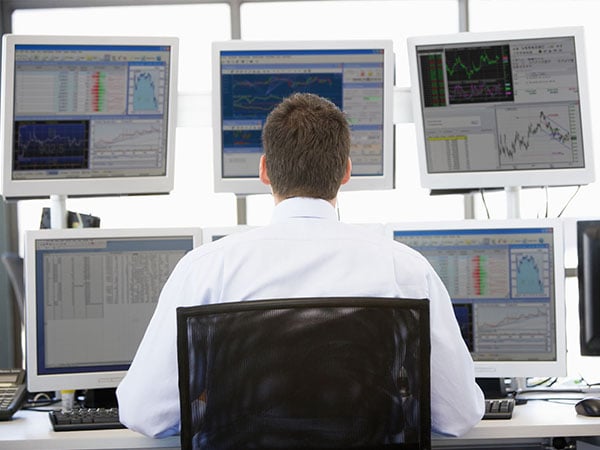 ---
Dies ist eine spannende Plattform für begeisterte Menschen, die daran interessiert sind, Markt- und Handelsdynamik zu lernen. Es erlaubt Benutzern, Investmentfähigkeiten und Strategien vor der tatsächlichen Transaktionen zu entwickeln. Wertpapierspiel unterstützt auch Benutzer dabei, die Rendite auf mehrere Online-Konten an einem einzigen Ort zu verfolgen.
---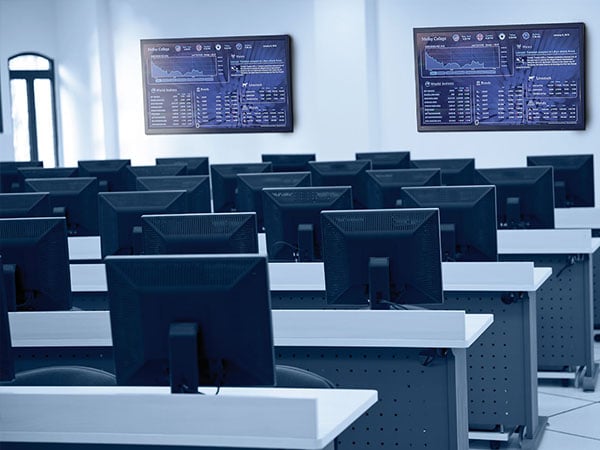 ---
Unsere virtuelle Handelsplattform bietet Finanz- und Bildungswesen auf der ganzen Welt die realistischsten Simulationen. Benutzer profitieren von unseren Streaming-Plattformen in Echtzeit, die über globale Aktien, Anleihen, Optionen, Termingeschäfte, Rohstoffe und vieles mehr verfügen.
---
Laden Sie unsere Broschüre über Wertpapierspiel herunter, um mehr zu erfahren
Wertpapierspiel ist zwangsläufig eine der besten Technologien für die Gewinnung praxisorientierter Kenntnisse der Finanzpraktiken. Finden Sie heraus, wie Sie einen simulierten Handelssaal auf dem Campus schaffen und brillante Möglichkeiten lernen.
Wavetec offers a complete range of display solutions which are ideal for advertising,retail and branding. HD Series, PRO Series and Prime Series are premium product lines offering solutions for both Indoor LED and Outdoor LED displaying applications.
[pw_vc_carousel pw_query="size:All|order_by:date|order:DESC|post_type:portfolio|tax_query:100″ pw_link_target="_self" pw_post_layout="horizontal_carousel" pw_skin_type="pl-gridskin-two" pw_grid_skin_effect="pl-gst-effect-3″ pw_teasr_layout_img="title,image,text" pw_excerpt_length="300″ pw_hide_date="" pw_carousel_pre_view="3″ pw_image_effect="none" pw_show_zoom_icon="" pw_show_link_icon="" pw_icon_type="none" pw_icon_effect="none" pw_title_font_family="inherit" pw_meta_font_family="inherit" pw_excerpt_font_family="inherit" pw_excerpt_font_size="14″ pw_readmore_type="pl-permalink" pw_speed="4000″ pw_slider_hide_pagination_control="yes" pw_slider_hide_prev_next_buttons="" pw_slider_loop="" pw_image_thumb_size="350×200″ pw_carousel_slide_width="1206″ pw_carousel_min_slides="3″ pw_title_font_size="20″ pw_readmore_translate="Read More" pw_show_overlay=""]