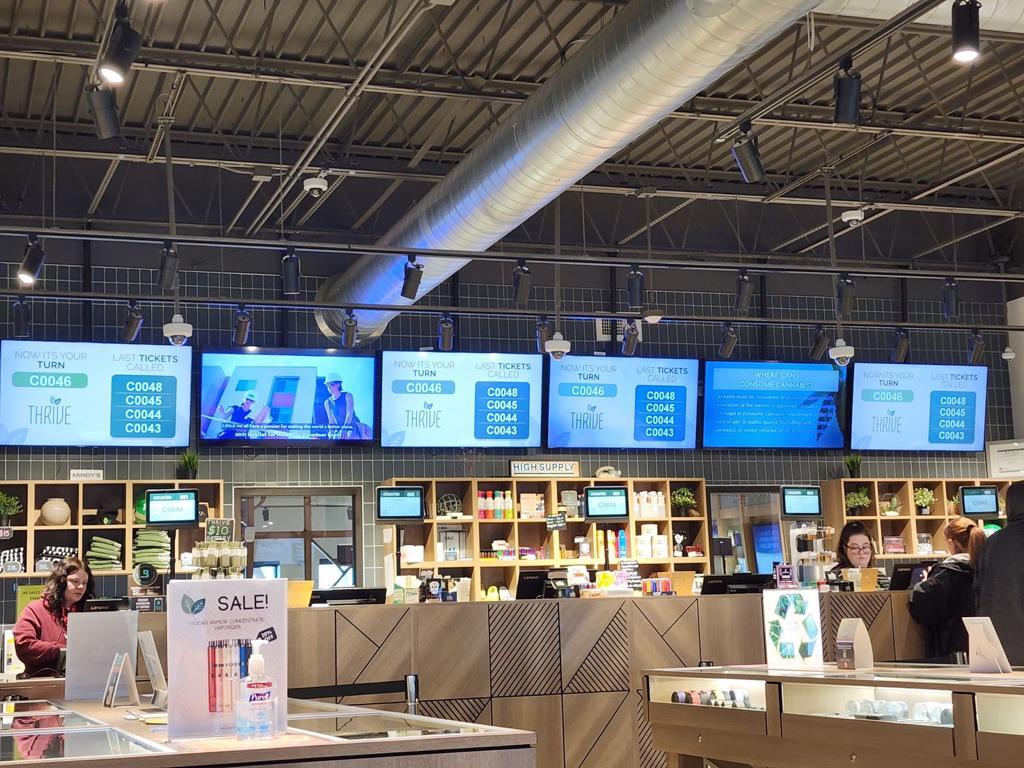 Thrive dispensaries by Marimed encountered the obstacle of lengthy waiting periods and an ineffective customer journey. Therefore, Wavetec provided a solution that revolutionized its operations. Through seamless integration with Thrive's existing POS system which improved customer experience at the time of check-in, Wavetec's queue management solution successfully minimized wait times and enhanced staff productivity. The outcome? Enhanced customer experiences and improved outcomes for Marimed as a company!
About Thrive Dispensaries
With a mission to improve lives with cannabis, Thrive Dispensaries, owned by MariMed, offer a range of cannabis-related services, including licensing support, facility design and construction, marketing and branding, and regulatory compliance. Thrive also provides its clients with access to its proprietary cannabis products and formulations, which are designed to address specific medical conditions and symptoms. Headquartered in Norwood, Massachusetts, MariMed has operations in multiple states across the United States.
The Challenge
Thrive by MariMed was in search of a queue management solution that could efficiently manage the large influx of customers in their dispensaries. However, they didn't want a conventional queuing solution that involved additional hardware, such as kiosks. They wanted their existing Point of Sale (POS) system to be the hub of all operations. This meant that the queue management solution would need to integrate seamlessly with their existing POS system, a task that proved challenging for most vendors.
The Solution
Through effective collaboration with the Thrive team, Wavetec's team delivered a fully integrated queue management solution that met Thrive's specific needs. This solution included:
LCD CDUs
Wavetec installed LCD Customer Display Units (CDUs) at each service counter. These displays showed the ticket number and status of each customer in the queue, keeping customers informed.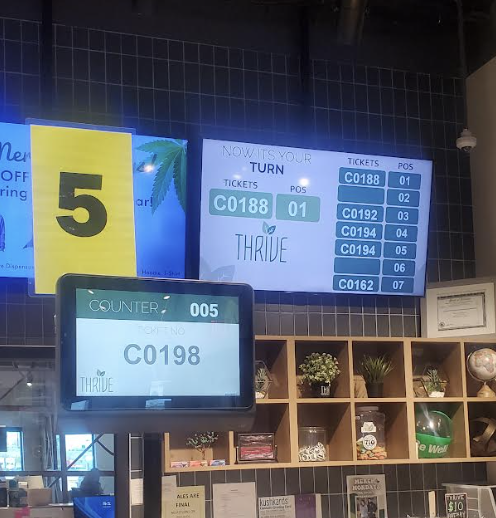 Donatello
Wavetec's Donatello Digital Signage Solution was deployed to manage the queue and customer flow. This solution allowed Thrive dispensaries to engage with customers at the right time with personalized messages, such as product promotions or informative content.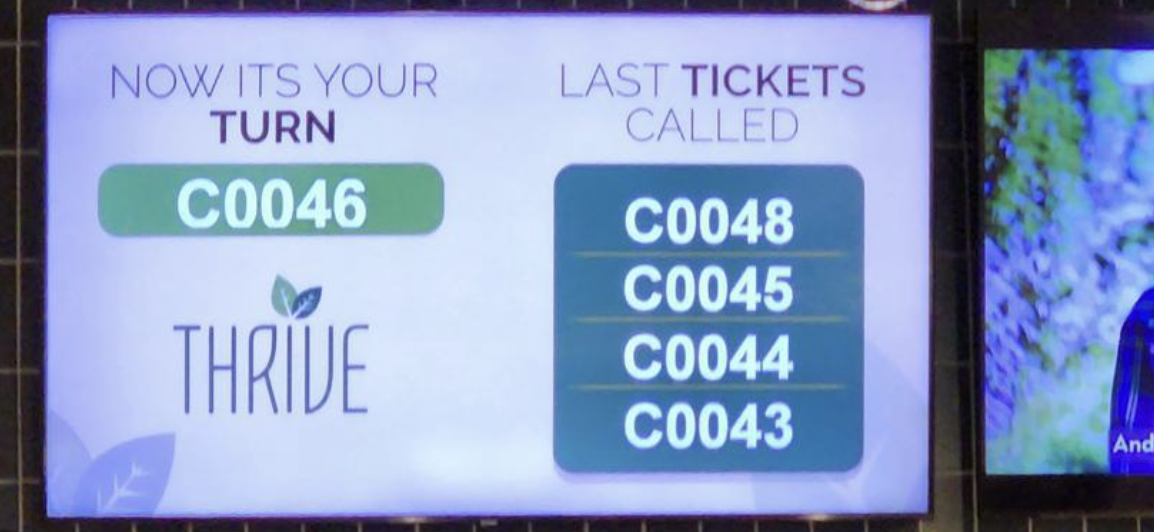 API Integration
Wavetec integrated its queue management system with MariMed's POS system through an API. This integration enabled Thrive dispensaries to issue tickets to customers directly through their existing POS system, reducing the need for additional hardware.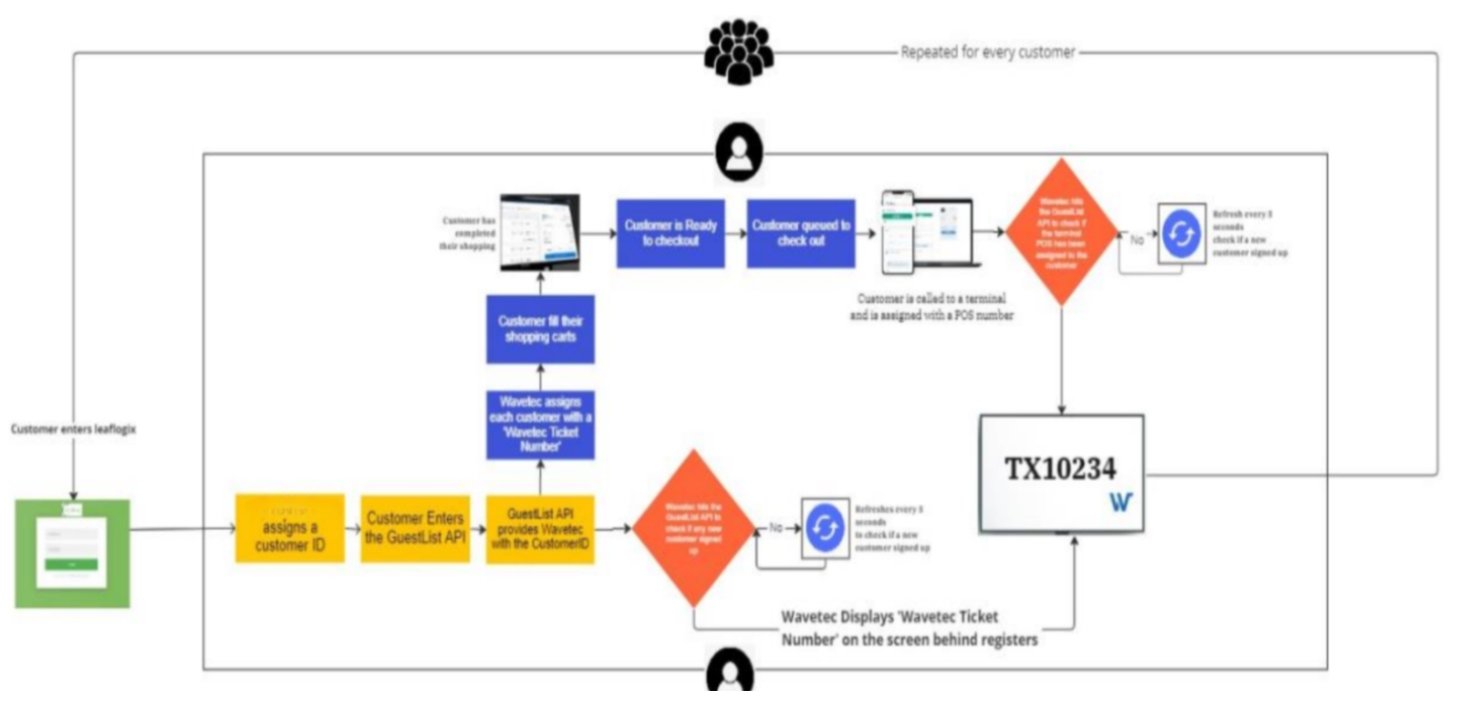 Impact on the Customer Journey
Wavetec's customized queue management system had a significant impact on the customer journey at Thrive dispensaries. Prior to the implementation of the solution, customers experienced long wait times and a lack of clarity regarding their position in the queue. However, after the implementation of the system, the customer journey was transformed in the following ways: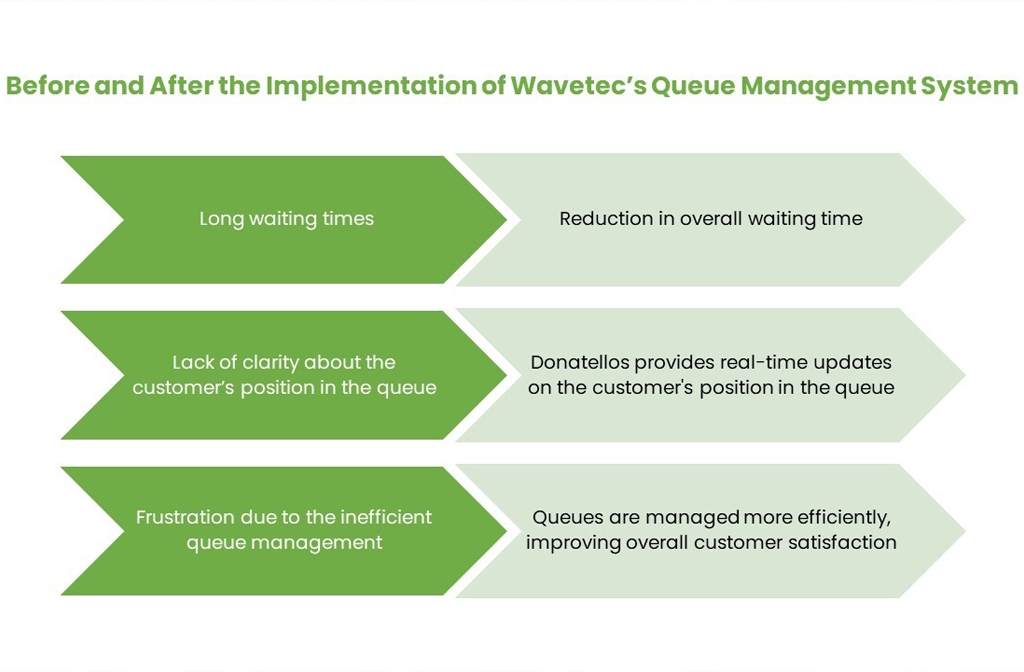 This is what the customer journey looks like now, after the implementation of Wavetec's Queue Management System: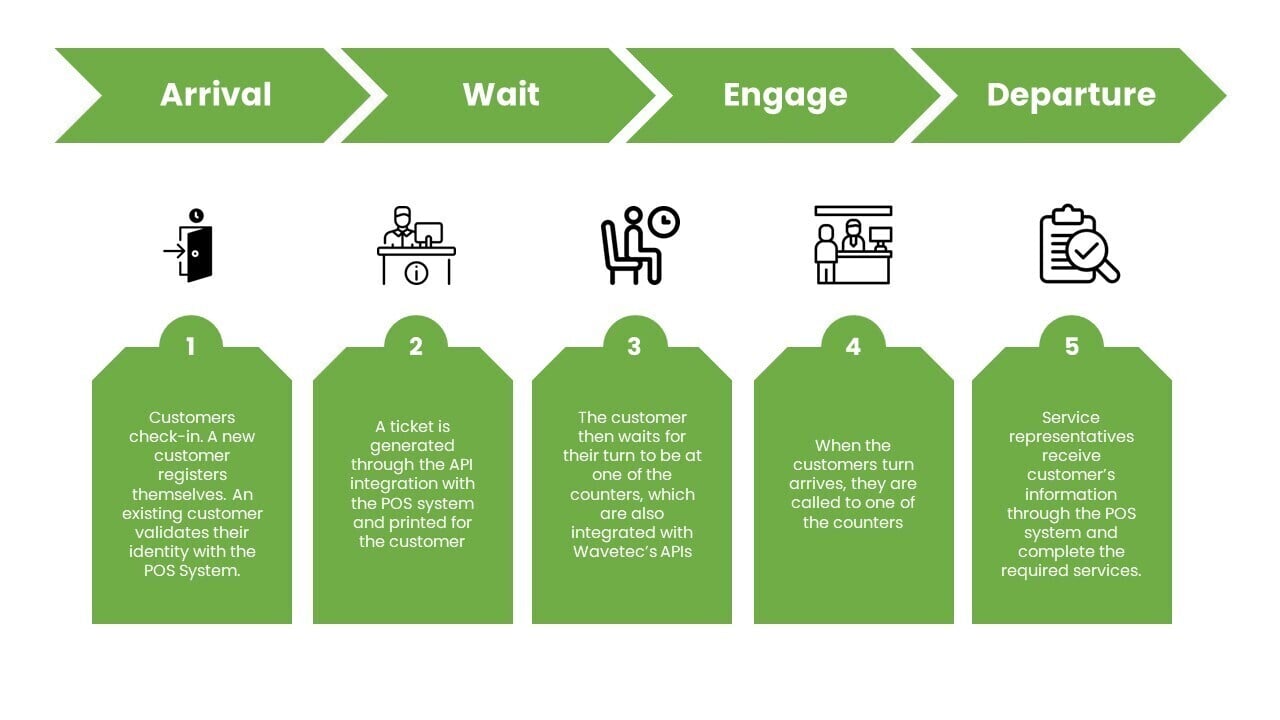 Thrive Dispensaries' Reflection on Collaborating with Wavetec
Don't take our word for it. Read Marimed's unfiltered feedback: 
What do you like best about Wavetec?
Wavetec has gone above and beyond to ensure the functionality of our product. The people providing support have worked tirelessly to solve our custom issues.
What do you dislike about Wavetec?
To be honest, nothing. The product was a new integration in a new sector, and the team worked tirelessly to solve the hiccups.
What problems is Wavetec solving and how is that benefiting you?
We are not allowed to announce customer information due to HIPAA, and Wavetec has provided a fully integrated solution.
Better Experiences, Better Results: Wavetec's Impact at MariMed
The customer experience at Thrive Dispensaries by MariMed has been transformed by Wavetec's tailor-made queue management solution. Through its seamless integration with Thrive's current POS system, Wavetec's innovative solution has delivered a cost-effective and scalable approach, enhancing customer flow and minimizing wait times. The advantages extend to Thrive dispensaries' staff, who now have access to real-time data and insights, empowering them to efficiently manage customer flow and optimize staffing requirements. As a result, staff productivity has significantly improved, leading to better outcomes for Thrive, and MariMed as a whole.