Dynamic, High-Impact Signage Solution
Wavetec's Digital Signage solution – Donatello Linea delivers in-store visual display solutions to engage customers with a variety of content to create immersive experiences. These innovative, full-colour digital display panels can be easily set up according to different layouts and offer outstanding performance and trusted reliability.

Increase profitability as per retail covered area


Ease customer journey with way-finding

Engage customers with eye catching promotions

Greater personalization options
Design, Size & Flexibility
Donatello Linea features a sleek, robust and durable design with an ultra-wide viewing angle to capture greater attention and ensures premium picture quality to maximize sales potential and create additional revenue streams.
Available in two sizes, the plug and play visual displays offer you flexibility and scalability, and can be adjusted in different dimensions in aisles, checkout areas, and cash counters according to your space requirements.
The easy to set-up Donatello Linea displays can be installed horizontally or vertically due to their half-cut size, while creating opportunities to add a new perspective to customers' experiences in limited spaces.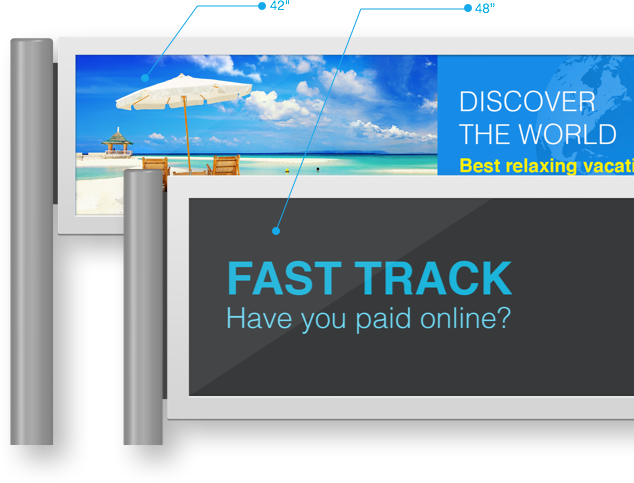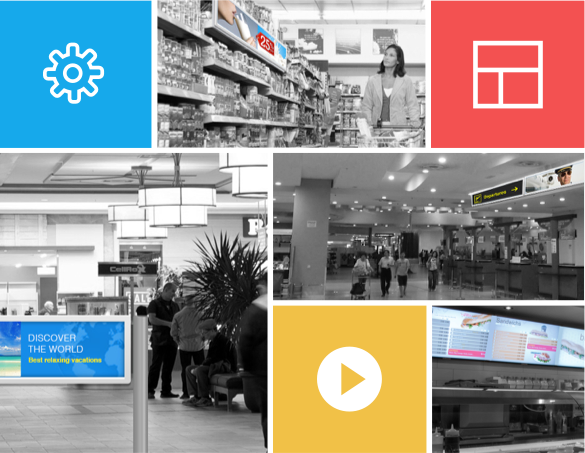 Content Management and Industry Applications
Donatello Linea displays are equipped with the potential to build brands and create enriched experiences in different applications. From tailored videos to static photo imagery and product or service messages, unique content can be adapted or changed, and scheduled to play on the displays at different time periods according to the requirements to maximize your sales potential.
Donatello Linea is fit for myriad commercial applications and is an incredible choice to roll out for retail, airports, way-finding, malls, menu boards, and other avenues. Engineered for multi-purpose signage applications, the displays exhibit content with brilliant clarity, while their broad range of connectivity options allow content to be uploaded swiftly to enable you to stream tailored videos and promotions.
Ideal to create futuristic retail environments, Donatello Linea units come with surface-fixing and universal base options, and can be integrated with in-queue merchandising media as well. While offering  excellent opportunities to capture audience's attention, Donatello Displays have the power to drive up your retail margins.
Why Donatello Digital Signage?

Selecting the right digital signage partner has a direct impact on your business bottom-line. Our signage solutions combine the highest quality displays, signage player and software offering unparalleled performance and customer experience.
Contact Wavetec's display solutions team for customized support on larger projects.
High Impact Donatello Linea units possess brilliant features and offer outstanding benefits to users to drive profitability.
When placed at key positions, the premium Donatello Linea is an ideal signage tools to attract customer attention with adaptable content and eye-catching displays.

Digital Signage Solutions